The Crystal Maze Manchester Tickets
Old Granada Studios, Manchester.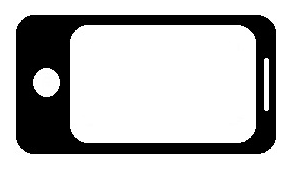 Hold landscape if booking via mobile device.
No seats available for this day

No seats available for this day

No seats available for this day

No seats available for this day

No seats available for this day

No seats available for this day

No seats available for this day

No seats available for this day
What people are saying about The Crystal Maze Manchester
Rated

5

out of

5
by
Twinblade
from
Felt like being transported back in time. Loved it!!!
Went with work friends...and have to say what an amazing day lots of fun..but for the sake of getting things better. Things that need looking at. The amount of games you get isn't enough! Some people only got one game which was disappointing. The music in the crystal dome we couldn't hear when to start collecting. You need to play the theame music more especially in the waiting areas. Win lose or draw we got nothing for our efforts and had to pay for merchandise. Need to see the crystals engraved to give a personal touch. More photos to be taken during the event especially because we can't take our own. The viewing windows in area's are two small 7 people looking through two viewing windows just wasn't comfortable. I think the times on games were too short on games that need more time... Timing as a whole was too short probably why you don't get enough games. Because your not the only groups in there we felt directed into certain types of games because the others may have been in use. The maze master "tammi" was ace she even had the Richard O'Brian sarcasm...which was awe some. It was a fantastic day but as a paying customer I think everyone in the team should be entitled to at least two games.
Date published: 2017-03-19
Rated

3

out of

5
by
Eventus Recruitment
from
Good Fun
Went with a group of work colleagues. The event itself is still in its infancy as suggested, however overall, the fun factor element was fantastic, lots of laughing, screaming (and sore throats) Games were good, a little disorganised and the lighting was pretty poor throughout (think mumsie forgot to pay the leccy bill!) Our gamesmaster "Sergai" was brilliant, he made the day for us and really got into the character and the experience did feel authentic. We did feel slightly sold short as we felt rushed throughout the whole process which was frustrating at times given we were paying customers. Ideally we should have got 3/4 games per zone when we actually got 1/2. One of the Crystal Maze team members got a little frustrated with us and unfortunately lost his cool, however did not ruin the experience. Think a little coaching and development is required in this case Crystal Maze crew! Overall good experience, great host who made the event however you need to work on timings and not to rush us around so much, would I come back, probably not until its fully complete as it wasn't a cheap afternoon out.
Date published: 2017-03-15
More Information about The Crystal Maze Manchester
To book by phone, please call 0844 871 8805 (Calls cost 7ppm plus standard network charges)