AMBER CROSS
Sneaky Pete's, Edinburgh.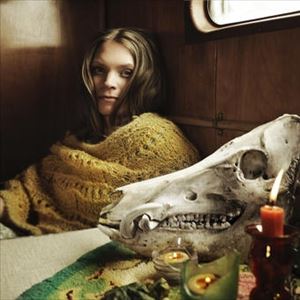 This event is for over 18s only - No refunds will be issued for under 18s.
More information about AMBER CROSS tickets
Amber Cross released her debut album "You Can Come In" in March of 2013. Country Music People Magazine/UK, discovered the album and gave it a 5 Star Review and CD Of The Month, saying "Every now and again a debut CD arrives and you know about 30 seconds in that you are experiencing something a bit special... it's appeal is likely to be broad, from bluegrass, rootsy Appalachian, to country or honky-tonk."
Authenticity is a difficult thing to measure in American roots music. It's not in the hat you wear, or the twang in your voice. It's in how well you understand that the music comes from the land, and that its roots run deep. Americana songwriter Amber Cross understands this, and on her new album, Savage on the Downhill, she makes music as beholden to the landscapes of Northern and Pacific California, where she lives and travels, as to the visually-rich songwriting she crafts around it. Her songs hang heavy with the yellow dust of dirt roads, plunge deep into the soft loam of the forest. Cross connected with other great American songwriters, Gurf Morlix and Tim O'brien, who both came onboard for the album, with O'Brien complimenting her "no bullshit style of singing." If there's a rawness to Cross' voice, a plainness to the words, it comes from the fact that Cross knows the roots of this music aren't fancy. They're built by hand and filled with honest words and hard-won truths.
The songs on Savage on the Downhill are deeply visual and inextricably tied to nature, whether the California forests that Cross roams through, or the high deserts outside Austin, Texas, where she recorded the album. Throughout, Cross moves easily through different styles of country and folk songwriting, from Bakersfield outlaw attitude to Woody Guthrie plain-spoken folk.
"Every once in a while music comes along that you just know instantly that you are going to like. Amber's melodies are more than complimented by thoughtful, interesting and honest lyrics, along with fine, understated musicianship that proves the old adage that "less is more". The result is "a set of superbly crafted, well-rounded, addictive songs that stay with you long after the last notes have ended, and make you hungry for more." -Duncan Warwick, Country Music People Magazine, UK
https://www.ambercrossmusic.com/home