Anathema
Grand Central Hall, Liverpool.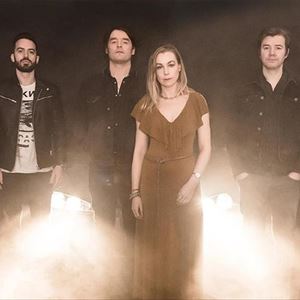 This event is for over 18s only - No refunds will be issued for under 18s.
More information about Anathema tickets
optimist /??pt?m?st/
noun: optimist; plural noun: optimists
1. a person who tends to be hopeful and confident about the future or the success of something.
2. a person who believes that this world is the best of all possible worlds or that good must ultimately prevail over evil.
The title for Anathema's eleventh full-length would also serve well in describing the Liverpool sextet's uncompromising dedication to fearless artistry since forming in 1990. They've continually evolved by placing hope in the future – from leaving the underground scene they were fundamental in establishing to continually mesmerising the world with stargazing postprogressive alternative rock that knows no borders. Led by brothers Daniel and Vincent Cavanagh, along with drummer John Douglas, singer Lee Douglas, bassist Jamie Cavanagh and keyboardist/drummer Daniel Cardoso – this is a band that have forsaken all notion of expectation – highly evocative music simply pours out of them. And in a world of plastic conformists so desperately awaiting their moment of recognition, it's a potent truth very much needed…