Animal Requiem
St James Church, London.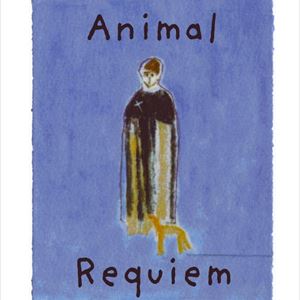 HARVEY GOLDSMITH PRESENTS
Animal Requiem
written and produced by Rachel Fuller
with
the Royal Philharmonic Concert Orchestra
the Chamber Choir of London
Special Guest Alfie Boe
More information about Animal Requiem tickets
Animal Requiem
A Musical Work created with the intention of celebrating, remembering and honouring all the animals we have loved and lost. A memorial for all animals across the world, helping raise awareness for the present suffering of animals affected by cruelty, negligence or abuse of any kind.
Finally, it is created for every person who is passionate about animal welfare, who believes in a world where animals are treated with kindness and compassion, and that each and every life is a valuable one.

The Concert.
Prior to the concert, all members of the audience will be invited to bring a photograph, portraying a happy memory of their beloved pet. As they arrive, they can pin their photo to a large board that will be placed in view,
then light a candle in remembrance of their pet. This will be followed by a full orchestral and choir concert.

The Album.
An album of the requiem will be recorded in December 2018 with the Royal Philharmonic Orchestra and choir, and will be available to buy in early February of 2019. It will premiere with a concert on January 31st 2019 and will feature the full requiem, plus additional songs from special guest artists.

Charity.
A percentage of profits from album and ticket sales will be donated to animal charities and small independently run shelters around the world.

Going Forward.
Our intention is to make Animal Requiem available for any institution, no matter how large or small. We aim to create a concert that can be performed in schools, colleges, concert halls and local churches. To help keep the consistency of the event, irrespective of its host, our vision is to create a Digital Concert Pack that is available for download and will consist of the following:
The orchestral and choral score, written in two different forms; full orchestral and smaller arrangement, to accommodate for every ability and venue.
A set of flyers, posters and invitations with options to customise the date, time and location of the event, to help advertise it.
A programme full of artwork and lyrics, information about the charities receiving profits from the event and a customised section of the musicians involved in each event.