Bizarre Ride II The Pharcyde Ft Fatlip & Slimkid3
Cargo, London.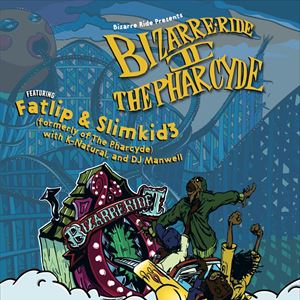 Bizarre Ride II The Pharcyde
Ft Fatlip & Slimkid3
7pm - 11pm Mon 16th December 2019
@ Cargo, Rivington Street, London EC3A 3AY
PLEASE BRING VALID PHOTO ID TO GUARANTEE ENTRY
REFUND POLICY
Please note tickets / orders are only refunded if an event is cancelled.
This event is for 18 and over - No refunds will be issued for under 18s.
More information about Bizarre Ride II The Pharcyde Ft Fatlip & Slimkid3 tickets
The Pharcyde are one of the best loved and admired Hip-Hop groups of all time.
Their debut 'Bizarre Ride II' and J Dilla inspired follow up 'Labcabincalifornia' featured some of the most memorable singles in Hip-Hop; 'Passin Me By', 'Yo Mamma' and J Dilla produced 'Runnin' and 'Drop' all of which will be performed by original members Fatlip and Slimkid3 at this incredible show.
As funny and thought provoking as it they are funky The Pharcyde helped bring through an age of alternative West Coast Hip-Hop where alongside the likes of Jurassic 5 and Freestyle Fellowship they offered something different to the gangster rap dominating the scene at the time.
Always bringing an incredible live performance full of energy and fun this is a unique one off musical experience not to be missed.