Celebrate: Kool & The Gang
Boisdale Of Canary Wharf, London.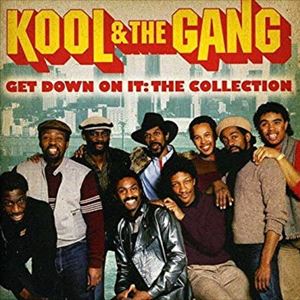 More information about Celebrate: Kool & The Gang tickets
Celebrate are a superb tribute to Kool & the Gang, who dominated the singles charts in the late 70s and early 80s.
During the 70s and 80s Kool and the Gang were one of the best-loved soul bands in the world and their greatest hits come to life once again with this fantastic show celebrating the very best of their many hit records – Ladies Night, Too Hot, Get Down On It, Fresh, Celebration and many more.
Kool As The Gang, The music of Kool & The Gang from Funky Stuff to Ladies Night, performed by a stellar line up of musicians from both the USA and UK.
The musicians of Kool As The Gang have not only recorded and played live on tour with some of the top acts in the world but also have their own Top 20 hits too.
Drummer Billy Osborne is the musical director and current producer for Alexander ONeal. The brass section comprises of Kenny Wellington tpt, David Baptiste sax and Fayyaz Virji tbn the original horn section and members of Beggar & Co/ Light Of The World and Incognito who all have of course their own hit recordings, as well as playing on the recordings of many other famous artists.
Vocalist Glen Goldsmith also has his own hit recordings and shares duties with Pitta a top session vocalist having toured with many of the UKS Top bands and Kieran West an upcoming vocalist and songwriter in his own right. On bass and keyboards are the current members of Alexander O Neals and gwen dickeys band Clint williams And Emlyn.
These musicians invite you to enjoy their performance of the great songs of Kool &The Gang from the funk to all the pop hits. A high quality act performing songs of the highest quality. To sum it up the musicians in this band have recorded and performed live with many different famous artists.
They have played with many legends in the pop and R&B genre and are now this all star group of musicians comes together putting all there expertise passion and respect to create Kool AS The Gang
*Please note this is a tribute show and will not feature the original artists
THE VENUE:

Jools Holland, Boisdale's Patron of Music presents the best in jazz, blues and soul.
About the venue: https://youtu.be/SJhROJnoJLQ

Boisdale of Canary Wharf is a two-floor venue overlooking Cabot Square which comprises a restaurant, four private dining rooms, Oyster Bar & Grill and Cigar Terrace, the world's greatest Whisky Bar, and the best live music in the capital.

"London's number one jazz venue" Tatler
"Best Whisky Bar in the World" Whisky Magazine
"A carnivore's dream" Evening Standard
"Aged steaks are deemed incredible" Square Meal
"The world's most individualistic style bar & restaurant" Hot Tickets

FOLLOW US:

Facebook: https://www.facebook.com/BoisdaleRestaurants
Twitter: https://twitter.com/boisdaleCW
Instagram: https://www.instagram.com/boisdale_uk/