Drenge
O2 Institute, Birmingham.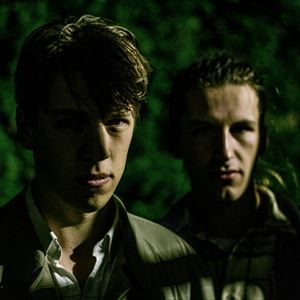 14+ only. 14s to 15s must be accompanied by an adult. No refunds will be given for incorrectly booked tickets.
More information about Drenge tickets
Accessibility

The HMV Institute takes the needs of disabled customers very seriously and
actively encourages people of all abilities to attend the events scheduled at
their venue.

Though built at the turn of the 1900's, the building has been modernized to
allow wheelchair access via front of house (please note there is no backstage
disabled access). Due to Health and Safety Assessments, we regret the number
of wheelchairs that we can admit to the building is limited.

In order to ensure that all disabled patrons to the HMV Institute are
adequately catered for, we request that in advance of ticket purchase all
disabled customers contact the venue to explain the nature of the disability.

Please email info@hmvinsitute.com or call 0121 643 0428. The telephone line
opens at 11am and closes at 5pm and operates Monday to Friday. Please do not
call outside of these hours as you will be asked to call back. Please note
that no other query can be dealt with on this number.

On the evening of an event, we do advise disabled customers to arrive at the
venue 15 minutes prior to doors, ideally accompanied by a companion over 18
years old who will be admitted free of charge.

The free companion ticket is available to patrons who are registered disabled.
Both the ticket to be paid for and the free companion ticket needs to be
booked in advance.

Please email info@hmvinstitute.com for specific requests, enquiries or
comments regarding access/personal needs and a member of our team will
endeavour to accommodate such requirements.


Drenge are thrilled to announce their third album, Strange Creatures: "It comes after months of chiselling away, ripping themes and ideas apart, sewing them back together, stepping away and coming back with fresh ears. Sometimes, a song appears fully formed and ready to go, and sometimes, a song just needs time to ferment. Fine tuning small details, nipping between songs, picking out small things and accentuating them until they take over or become something else entirely. The result is the most considered record we have ever made.
It's a nocturnal record. A psychological horror movie on wax. Warped hallucinations from mundane observations as you move through it. Is that a school or a skyscraper on fire in the distance? Or maybe it's just the ski village?
You drive nearer, past roadside diners jammed with dancing teenagers, through Uncanny Valley, past the most unhygienic nightclub in the world. The stereo sounds like its going to fall apart at any moment. The car judders to a halt and all you can hear is the sound of the sea." Made in Sheffield.