Erland Cooper
Leeds College Of Music Concert Hall, Leeds.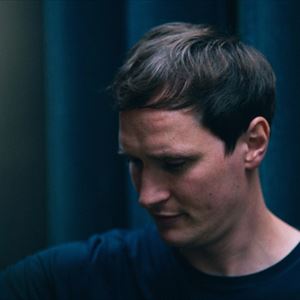 More information about Erland Cooper tickets
ERLAND COOPER has announced Hether Blether, the third and finalalbum in a trilogy of releases shaped by the islands where he grew up - due forrelease on vinyl, CD and digitally on 29May 2020 via Phases. In addition, Erland has announced a UK tour for the autumn,preceded by a several dates including a performance with the LondonContemporary Orchestra that will bring the Orkney Trilogy to the Barbican on 13 June - full dates below. Listen to thefirst track to be shared from the album, 'Longhope':https://youtu.be/KLs6nPu0wWw.Featuring new poetry by JohnBurnside, written after a trip to Orkney with Erland (documented on the BBCRadio 4 programme, Wild Music), as well as spoken word from the award winningmusician Kathryn Joseph plus ambient tape and modular synth workfrom Hiroshi Ebina, the track drawsus into Erland's world with a slow moving portrait video directed by long timecollaborator Alex Kozobolis. Hailing fromthe archipelago of Orkney in Scotland, the contemporary composer andmulti-instrumentalist has so far explored the birdlife (2018's Solan Goose), the sea (2019's Sule Skerry) and, on Hether Blether, he turns his attentionto the land and its people. Named after a hidden islandin folklore, said to rise green and fertile from time to time from the foam. Inspired, in essence,by Orcadian poet George Mackay Brown, filmmakerMargaret Tait and composer Peter Maxwell Davies before him, this final album is a celebration of theIslands' memory held in timeless landscape, community, myth and mythology. The album looks to the pastthrough the stories of the island and to the present and future through itspeople. Hether Blether weaves elements of Solan Goose and Sule Skerry,bringing them together in a full circle around the cycles of the changingseasons. Throughout the triptych, Cooper explores a restorative path in therhythm and poetry of the every day, deep within a land and community at theedge of the world. On Hether Blether,as on the albums before, song titles are taken from local dialect and nod tothe places and stories of the island ('Noup Head', 'Rousay', 'Longhope') aswell as the people themselves ('Peedie Breeks', which translates as 'children'). Hether Blether's opening track, 'Noup Head', introduces the listenerto the story of the title track's hidden island via a young girl that wentmissing one day. Her family found her in a storm, on an island emerging fromthe fog. On the new island, she was grown-up, with children of her own. Shegives her family a stake to enable them to return to see her, but it was lostin the sea, forever. "A cold sting on her skin/that takes her back/to something she forgot/ inchildhood,"reads Kathryn Joseph, deep longing in her delivery of Burnside's words.
The girl reappears,as memories do, as Hether Bletherebbs and flows. She's there in Burnside's poetry on the beautiful 'Longhope',in "the echo of a child/suspended in aweb/of kelp and feathers… a long-lost sister, waiting for the tide/to guide herhome". She's there in the swell of the Arco string quartet on 'Rousay',named after the island on which the girl was born. She's also there in thealbum's title track, where Erland sings his lyrics against the soft swell ofhis piano and Moog. "From time to timeyou rise out of the sea," Erland sings, himself. "Never take your eyes off of me". Erland's own voice is a point of strength and vulnerability on this final partof his trilogy: Solan Goose didn'tfeature his vocals at all; Sule Skerryonly featured them briefly. Here, they are given room to breathe, to invite usnew paths of discovery and exploration. When they hymn "a sweet isle in my life" on'Hildaland', we go along with them, finding the inhabitants that were said toretreat to a secret undersea kingdom every winter (just as Erlandretreated from the real world through the soft waves of his music). HetherBlether ends with Cooper singing a lyric borrowed from celebrated filmcomposer Clint Mansell on a song with a title that sounds full of intent:'Where I Am Is Here', a work all about time and memory, its repeatedphrase "love now more than ever" feels likean urgent demand for our times. It's a natural end-point for aproject that began with one man needing to retreat from the chaos ofeveryday life, to return to where he came from, taking all of us with him,to the very roots of ourselves.
Its last line "time willshow you how" also reminds us how the past and present havealways connected in our lives, bringing our experiences full circle. Italso reminds us how deeply we have dived, how we have fished in suchrich, vivid water, in the few short years since we met the Solan Goose, ventured bravely to Sule Skerry, and headed furtherto Hether Blether.
But Cooper hasn't left the Orkneys behind him just yet. "It's still withme," he says. "I'm only just coming to terms with where it's takenme – from a place of necessary escape, to a verydifferent world."