Finlamix Presents: The Only Way Is Suxess!
The Green Door Store, Brighton.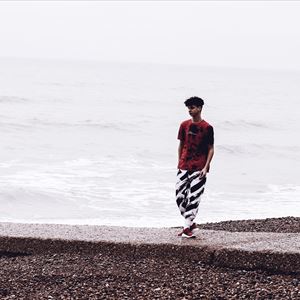 Under 18s must be accompanied by an adult. We cannot issue refunds to under 18s who are not accompanied by an adult.
More information about Finlamix Presents: The Only Way Is Suxess! tickets
Hey! If you're reading this, I would first like to wish you a great day, and just know that no matter what life throws at you, you can always allow things to get better!
If you haven't heard of me before, my name is Finley Thomson, but I also go as Finlamix. The event you're reading about is my very first official gig.
I make a mix of Hip Hop and Pop music about my life stories, and my ambitions to be successful internationally.
The overall theme is me trying to find balance between being happy where I am right now in the moment, and stepping away from that towards greater things.
If you like Hip Hop and (or) Pop music, and like the sound of what my music is about, then please check out some of it here: https://open.spotify.com/album/290OncOSBccaQTiY99aiyW?si=IqmN0VFmTN-1RHWsonSWJg
This is going to be a very special moment in my life, so I'd love to see you there! In case you haven't already been, The Green Door Store is an awesome pub by the Brighton train station with a great vibe for all sorts of music!
Thank you for taking the time to read this, and to all the people who've seen me perform already, perhaps even seen my first open mic performance back in March - Haven't we come a long way!
Wish you all the best, and hopefully I'll see you on Sunday 12th May 2019!
- Finley