Gaz Coombes (solo)
The Boileroom, Guildford.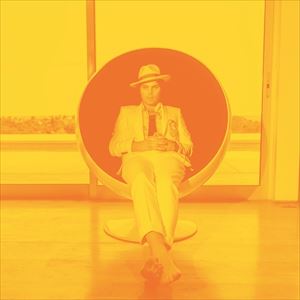 This event is for over 16s only - No refunds will be issued for under 16s.
More information about Gaz Coombes (solo) tickets
Gaz Coombes has had to cancel a series of forthcoming shows in Europe and postpone a later run in the UK due to a severely broken leg. Posting on social media, Gaz said:
"I've only gone & broken my leg! Larking around with the kids I got 'Bruce Lee'd' by my 15 year old, and let's just say she connected too well. I'm going in for surgery today @OUHospitals Oxford, where everyone has been completely amazing. A massive thank you to everyone here at the JR & to our wonderful #NHS. I'll be back soon xx"
All tickets remain valid, refunds if required available from point of purchase.
Seventeen years in the same band, and you can start to forget things. Gaz Coombes is recovering a feeling - the moment you first realise that music can give you goose-bumps, make your hair stand on end. He got it aged fourteen, and he's getting it again now. It
was a "new emotion," he recalls. "Like nothing I'd felt before, and it would choke me. I was always in tune with that feeling, but never quite brave enough to explore it myself."
For nearly two decades with Supergrass, Coombes came to embody the oddball end of British indie and Britpop. But it is through his solo work that he has found himself. With
his 2015 album Matador, he presented a new musical identity: wide-screen, emotional, cinematic and full of artistic surprises. It earned him a Mercury Prize nomination. "With Matador I almost got it right…" he says.
With World's Strongest Man, Coombes brings that solo self into dazzling definition. There's more space and light in the music, which takes its motorik drive from krautrock (first single, Deep Pockets, is surreal night-time car journey) and its subtle
soundscapes from introspective West Coast hip hop. Lyrically, he points the searchlight inwards to explore what it means to be free and doing life on your own terms. But this is an album more outgoing than its predecessor – with a greater variety of moods than we've heard from him before.
Coombes overhauled his home studio, dragging everything from the basement of the house he shares with his wife and two daughters and taking over the first floor – the living space became a happy tangle of drum machines and synths. The World's Strongest Man is exquisitely made and lovingly lo-fi. Musically, it almost refuses categorisation: Walk The Walk could be Thom Yorke singing funk over a track by NEU. There are
gorgeous, experimental electronic landscapes, but there are choruses as lush as any of the top ten hits he's known for. As with Matador, he played most of the instruments
The album title was partly inspired by Grayson Perry's The Descent of Man - the potter's 2016 manifesto for that 'doomed species', the white middle class male. The title track, with its cavernous reverb, explores the contradictions of masculinity: "I'm a little messed up / I'm the world's strongest man / Call me if the fire starts / don't call me when it gets too hot…"
"Beautifully ambitious. One to watch." - TIME OUT
"Melodies to rival Neil Finn in his 'Private Universe' pomp. Seriously one to watch." - MUSIC WEEK
Already purchased a ticket? Select the day you are attending for add-ons.Lost or misplaced your ticket?
To book your tickets via the ticket hotline or for any queries call See Tickets on 0844 858 6763 (calls cost 7p per minute plus your phone company's access charge). Alternatively you can contact us by live chat or by using our Customer Service Contact Form
here
Please be aware that if you wish to attend the event on a bank holiday (Friday 30th March or Monday 2nd April), you will need to select a weekend ticket.