Heroes Made in Asia
Evenementenhal Gorinchem, Gorinchem.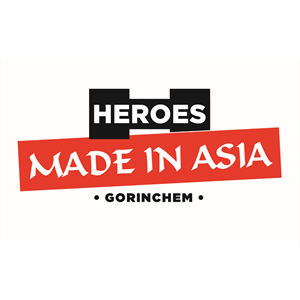 Heroes Made in Asia is the place where fans come together to share their passion for the Asian pop culture, such as manga, anime, Asian food, cosplay and gaming. Come to Heroes Made in Asia and travel to the other side of the world for a day or an entire weekend full of Asian pop culture. Are series like Naruto, Dragon Ball Z, Bleach or Sword Art Online part of your favourites? Or do you like to play games as Final Fantasy, Street Fighter or Pokémon? Whether you like to draw manga yourself, work on your cosplay outfits or whatever your link is with Asian pop culture, you'll feel home at Heroes Made in Asia. Meet new friends, get inspired and make sure that you are ready for loads of fun and entertainment!
More information about Heroes Made in Asia tickets
Manga & Anime fans opgelet! Heroes Made in Asia opent voor het eerst haar deuren op 8 mei 2021 in de Evenementenhal Gorinchem. Hét Heroes event voor liefhebbers van de Aziatische pop-cultuur.