Jeddy Bear and Gary's Picnic
The Frog and Bucket Comedy Club, Manchester.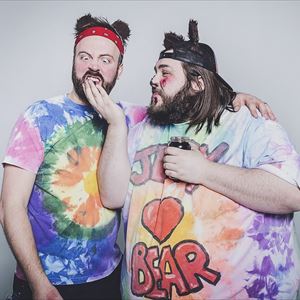 More information about Jeddy Bear and Gary's Picnic tickets
If you go down to the woods today you're in for a big surprise! Comedy duo Jed and Gary are going to tell you a story, well that is until a very naughty bear storms the stage!
Mayhem and madness ensue in this not-so-traditional telling of the Teddy Bear's Picnic. There'll be music, dancing, and pie facing madness…well what else would you expect from these festival favourites?!
Full of mischief, audience participation and lots of fun to keep the whole family laughing and entertained.
All ages welcome, don't forget to bring your teddy bear!