Manchester Music Tour Special
Vinyl Revival, Manchester.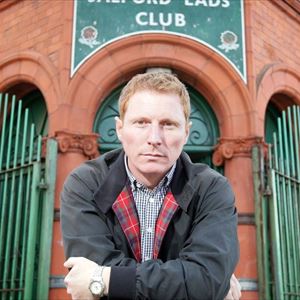 Some or all of the items for this event require you to enter a promotional code
Promotional/registration tickets are currently unavailable.
For any inquiries regarding the tour, contact us at mancmusictours@gmail.com or 07707033885.
We will be leaving promptly at 11AM so don't be late taking your seats!
Vinyl Revival, 5 Hilton St, Manchester M4 1LP.
More information about Manchester Music Tour Special tickets
Approx. 4 hours.
You've heard the songs, now see the sights and hear the stories behind Manchester's greatest artists on the Manchester Music Tour. If you are a fan of our amazing Manchester music scene and can't pick which of our tours to experience, we have a solution!
Founded by Inspiral Carpets drummer Craig Gill, the Manchester Music Tour offers a fascinating first-hand insight into the history and legacy of music in the city.
With world-famous bands and venues including The Hacienda, The Stone Roses, The Smiths, Joy Division and Oasis among others, this tour is unmissable for anyone with an interest in music or the 'Madchester' period.
Some of the iconic places that will be visited on the tour include;
Strangeways prison, which became instantly recognisable by The Smiths fans around the world after the album entitled 'Strangeways Here We Come'.
Salford Lads Club – synonymous with the band because of Stephen Wright's iconic picture on the sleeve of The Queen is Dead LP. Sifters Record Shop - immortalised in the Oasis song Shakermaker and featured in the promo video.
The Boardwalk music venue - the scene of the very first Oasis Gig and Oasis' rehearsal room.
The Epping Walk Bridge, also known as 'the Joy Division Bridge' - Kevin Cummins took Joy Division's most iconic photograph in 1979.
The home of director Alan Erasmus where Factory Records established their headquarters in 1979.
International 1 - The Stone Roses played their first Manchester gig at this venue in May 1985.