Oasis Tour
Vinyl Revival, Manchester.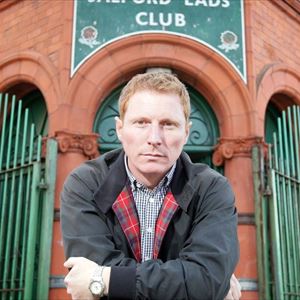 Some or all of the items for this event require you to enter a promotional code
Promotional/registration tickets are currently unavailable.
For any inquiries regarding the tour, contact us at mancmusictours@gmail.com or 07707033885.
We will be leaving promptly at 2:15PM, so don't be late taking your seats!
Vinyl Revival, 5 Hilton St, Manchester M4 1LP.
More information about Oasis Tour tickets
Approx. 3 hours.
You have the opportunity to see first-hand where Manchester's most famous brothers grew up. Acclaimed by Noel and Liam themselves, the tour includes visits to the iconic Boardwalk where the band rehearsed and performed their first gig. Canal Bar, where Oasis played their, now legendary, performance that changed the lives of normal working class lads into rock stars. Paul Arthur's (Bonehead) house which was used for the photo shoot for the Definitely Maybe sleeve artwork and used for the promo video for the Shakermaker single.
You will also get the chance to purchase vinyl from Mister Sifter himself!