Unleash Your Inner Magic
Alexandra Palace, London.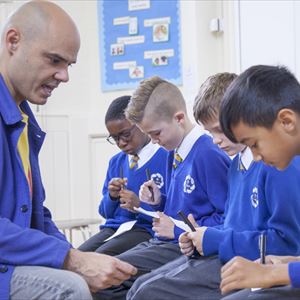 In this unique program we will take you through five days of magical workshops, where you will learn secrets of the magical world. The program will help you unleash your inner magic and learn how to work harmoniously with others. We will explore the tricks of the trade that make magicians super performers and through experience based learning, help you discover your own style.
We will unpack showmanship, storytelling, attention control, whole person speaking, confidence and much more. We experiment with failure in order to develop resilience and explore the Magic Mindset (we'll explain that!).
This program is designed to increase confidence and self belief. We help you find your inner magician, mind control your audience and add that sparkle into your performance. By the end of the five days you will be ready to perform your magic to friends and family!